Reykjavík Cultural Scene - Iceland Winter Activities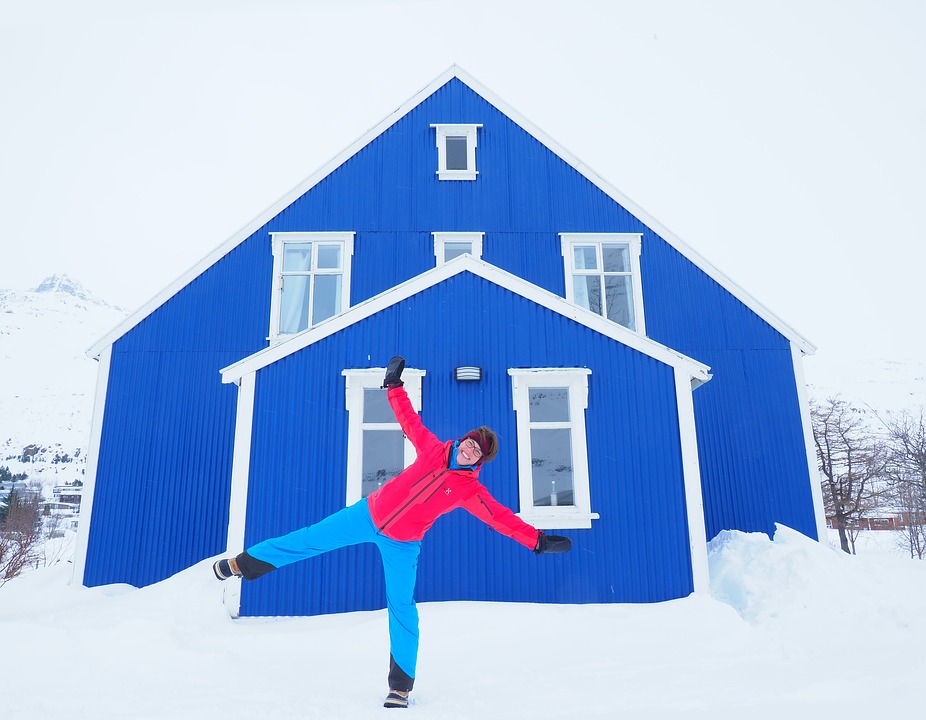 The thought to go to Iceland in winter seems strange but there are multiple things to do. Reykjavik Cultural scene will brighten everyones day. Reykjavik Winter activities will surely surprise you with a welcoming atmosphere. Take a chance on something different!
Experience the Icelandic Culture
Iceland is a country known for its dramatic volcanos, and steaming hot springs but what people don't know is all the things to celebrate! Reykjavik, Iceland's capital and most popular city, is the proud home to many Winter celebrations of music, art, and festivities!
During winter, Iceland is characterized by extended hours of darkness. While this shouldn't stop you, it also shouldn't shock you! And this absolutely does not stop the good times from rolling. Iceland winter activities find ways to light up the season in a spectacular manor.

Although, many cities and towns within Iceland celebrate in their own way during the winter months. Wherever you go in Iceland, you're sure to make some memories! To send you on your way to a celebration in our beautiful country, check out some of the most interesting Reykjavik Cultural Scene. Yes, we do think sport events are cultural as well.

Remember, you can do all this comfortably in a camper from us.
Dark Music Days in January - Harpa Concert Hall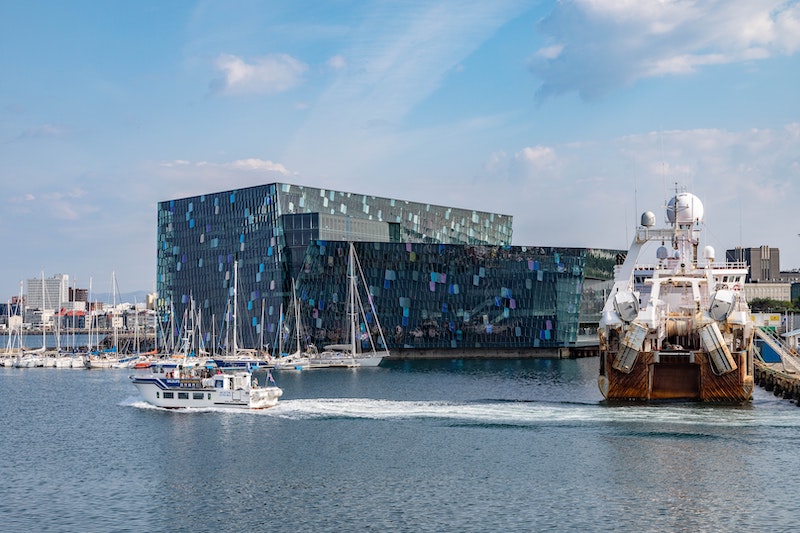 Celebrate the darkness! The Dark Music Days, Classical Festival, in Iceland is a weekend full of  good music, good people, and great times! Here you can enjoy the best in contemporary and new music in the magnificent concert hall Harpa. This is a true Reykjavík Cultural Scene.

During winter, there are approximately 4-5 hours of sunlight a day. During winter Solstice, late December, the sun reaches its lowest point. To celebrate this phenomenon,  Iceland has created a festival to fill the streets devoid of light with music! While it is known to feature some prominent native Icelanders, it is open to musicians from all around the world! 

This is one of Icelands oldest traditions, founded in 1980. The Composers society in Iceland are truly making a mark on the contemporary art worldwide.
Dark Music Days in January - Harpa Concert Hall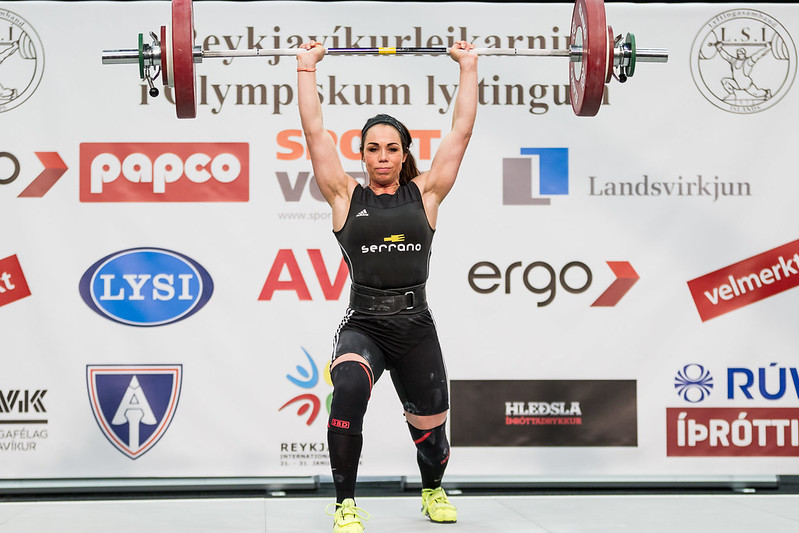 Every year, Iceland comes together for a celebration of competition and challenge!  There are 18-20 different sport categories organized at this event and spans over two weekends. It takes place at Laugardalur Sport center, in Reykjavik, and surrounding areas. It also includes activities that challenge local Icelandic and International athletes to compete against each other.

There is a variety of competitions held to cater to a wide array of athletes.     These include Running, Swimming, Bowling, CrossFit, Skiing, and so much more! There are even smaller events and off-venue competitions that engage with the spectators!

In previous years, participation has been open to the public for some events, such as the Northern Lights Run!  Watch or participate, either way the Reykjavik International Games (RIG) are not to be  missed!
Iceland Winter Lights Festival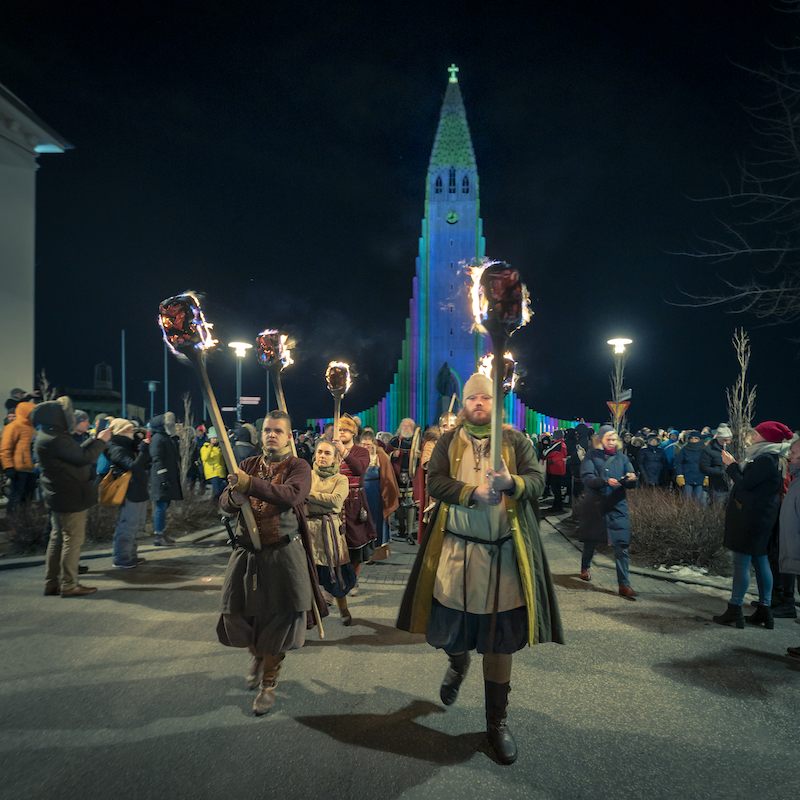 Light up your February! During this Reykjavik cultural celebration, the capitol comes alive. Buildings on numerous street corners set up artistic displays of expression through the use of art. This makes the city shine! Both literally and figuratively as you walk through Reykjavik like it is an exclusive and highly interactive museum.

And that's not all there is to this event. During the festival, there is a Museum Night and a Pool Night where in the respective facilities stay open late and many offer free admission! We recommend Pool Night were you can soak in the hut tub under a ray of light and relaxing music.

The Winter  Lights Festival is meant to embrace the Reykjavík Cultural scene and all it has to offer. Join us at the Winter Lights Festival in Reykjavík, and you will feel recharged with great energy and spirit for months to come.
Iceland Winter Lights Festival
Since 2002, visitors of the Food and Fun Festival in Reykjavik Iceland, can explore the culinary taste from almost every angle of the world. The festival is hosted over an array of locations in the city, and every location does it a little bit differently.

Restaurants will construct a special menu that features only the  best and freshes in Icelandic and International ingredients. You'll be able to try some of the best dishes in some of the best restaurants in town!

Chefs from around the world travel to Iceland where each one takes over a restaurant for the 4 day weekend. Adding their touch and true passion for their local cuisine served for the many visitors Food and Fun acquires each year.
Sun Rise Festival in February - East-fjords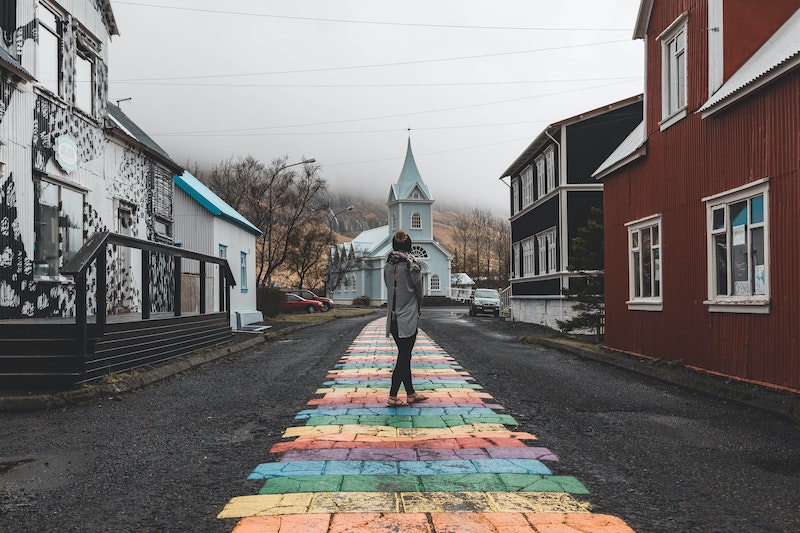 Only Festival not in Reykjavík, we take note of, is hosted in Seyðisfjörður, East Iceland. The celebration of the sun. From late November, due to the mountain range surrounding this little fishing village, the sun is not visible until mid February. This Iceland winter activity offers a wide variety of cultural events to those of all ages.

There are local artists and beautiful displays of culture scene from all around the world to be seen! Over 30 events both indoor and outdoor to enjoy throughout the weekend. No admission fee to attend. Bring the whole family to ring in the coming  passing of the winter season.
Christmas in Iceland is pure Culture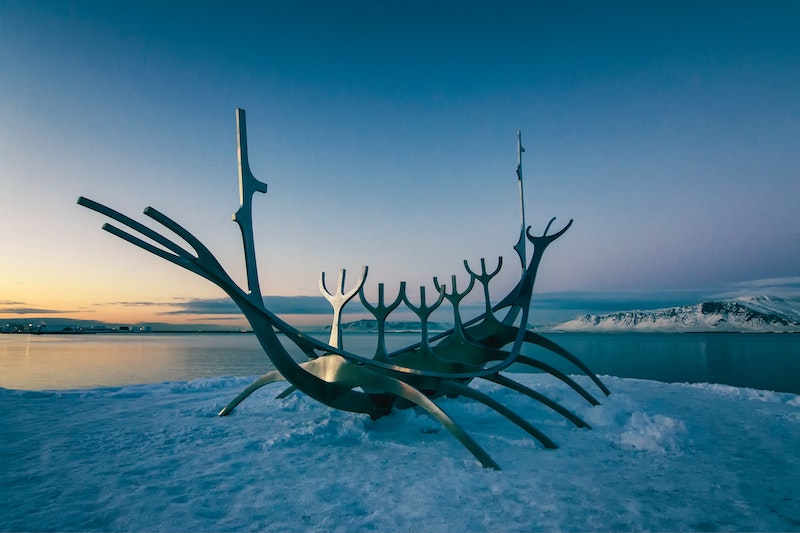 As much of the world, Iceland celebrates Christmas on December 24th. Throughout Reykjavik, and most of the other settlements around the country, there are city wide celebrations of the holiday! Many families celebrate privately whereas other communities aim to embrace their  neighbors in the spirit of the season.

Take a walk down the High Street in Reykjavik. With all its decor and Christmas lights you feel like you have entered the world largest Christmas market. Many locals will use the season to dive deep into the things they love such as skating, hiking, and skiing.

So snuggle up with some hot chocolate, and explore all the celebrations in the city for the best Christmas yet!
New Year's Eve in Reykjavik - Iceland Winter Wonder
Ring in the New Year the right way! New Years in Iceland is a celebration worthy of the crowds it draws. Here you will see fireworks light up the sky from all corners of the city. Reykjavik is the premiere city for all your New Year's plans, including a few local  traditions!

These traditions include, Dinner amongst family at approximately 6 pm. If you are a tourist you might just find a 'family for the night' at one of the internationally-friendly eateries around the city. Community bonfires after dinner to make friends and light up the sky with some fireworks! 

Around 22:30, most locals will go home until just before midnight where the streets are flooded with people to admire the sky! Midnight is, understandably the main event! Sit back, relax, and enjoy the in sky light  show! And keep the party going, as most patrons will flock to local bars and nightclubs after the fireworks show. 

There are several places in the city to ring in the New Year. Bars, restaurants, and nightlife scenes will often cater to the season and celebrate in extraordinary ways. This will be a night to remember!

Pro Tip: Stand at the hill beside Hallgrimskirkja Church for breathtaking views of the New Year´s light show.
Whatever you choose, get ready to start your New Year off right! 
[Go Back]